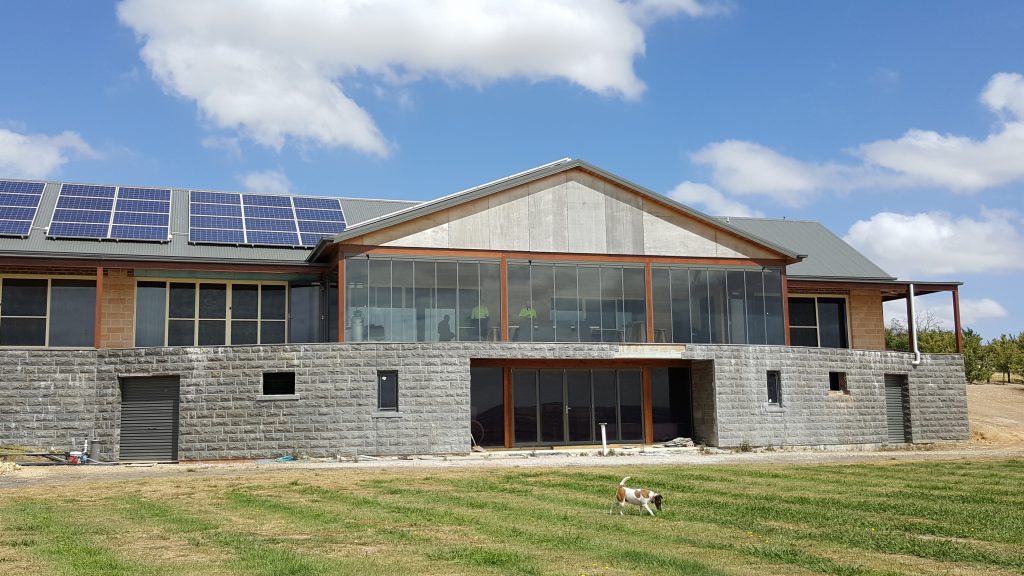 Our Clear Edge Glass Door system is a stylish addition to any home, but your office space could certainly benefit from this swish design, too. You see, indoor/outdoor flow isn't the only function of our sliding glass door system. Wait until you see the impact our foldable glass doors will make on your modern office space…
Fancy functionality 
The concept of open-plan living stretches far beyond the simple lounge-kitchen house design. Nowadays, bright, open and shared office spaces are the way of the future, encouraging equality and sociability among your team members. To encourage the flow of foot traffic as your employees busily bounce from meeting rooms to desks, we suggest swapping your set of dreary walls for foldable sheets of Clear Edge Glass! 
Our sliding glass doors are an incredible example of modern Australian engineering. When fully closed, these doors seal any space, maintaining an undisturbed element of privacy among any users of the enclosed space. When open, each foldable glass door can be tucked completely to one side, with the panels facing flush against the wall, and the tracks resting flush with the floor. There will be no obnoxious metal lines along the carpet for your employees to trip on. No confusing walls of glass covered in stickers to differentiate what can and cannot be opened. 
With Clear Edge Glass, you can enjoy a simple, sophisticated design that'll totally transform the way you use your office space. 
Make an impression 
It's no secret that Clear Edge Glass foldable doors make quite the impression on both users of and visitors to an office. We know that your employees will appreciate the sophistication that this glossy new element brings to your office space. We also know that visitors to the office will appreciate the tasteful, chic interior, complete with it's fashionable, functional and foldable walls of sliding glass doors. 
Treat your employees to a beautiful outdoor entertaining area
Why fork out thousands of dollars for fancy venues when you can host office parties from the comfort of your deck? Connect the kitchen to the outdoor entertainment area by replacing your tired old sliding doors with our fully-retractable and totally frameless glass doors! Employees using the kitchen throughout the year will be able to enjoy delightfully unobstructed views of the outdoors with their morning cuppa, then, when it comes time to open up the doors for some ventilation and spacial connection, simply slide each panel to one side and enjoy your indoor/outdoor venue! Entertaining is easy with our effortlessly functional Clear Edge Glass door system.
Comments are closed