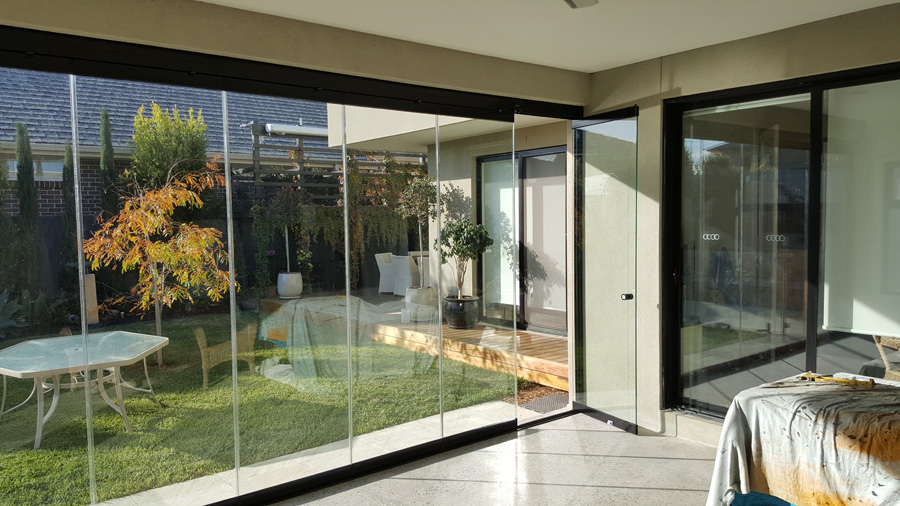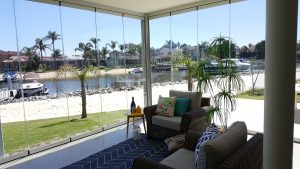 It's good to see the tail end of winter – now we can focus on preparing our houses for a long summer of outdoor entertaining! These sunny September days have been a warm and wonderful reminder that summer is indeed on its balmy way.
If you're looking to transform your house into the ultimate summer getaway, spring is the perfect time to do so. What better way to start your summer-ready renovations than to open up your home to all the outdoor entertainment possibilities that entail a Clear Edge Glass retractable glass door installation!
Clear Edge Glass clears the air
Enjoy natural circulation throughout your home when you open up your living space with our retractable glass door system. Winter forces us to keep all our windows and doors shut tight, creating a warm moist atmosphere that suits mould and mildew nicely. The best thing you can do to avoid such unhealthy conditions in your home is to circulate it with bright sunshine and fresh air.
Our foldable glass door system slides each panel to the side, opening up your home to nature's duster and disinfectant: the sun and breeze!
Our frameless glass doors will renew your view
You won't believe your eyes when you see what views were hiding behind your walls. After a Clear Edge Glass installation, our clients are always blown away by how much of their view the frameless glass doors tend to reveal.
Effortless access to your outdoor entertainment area
If you're gearing up to host a lot of barbecues and pool parties, the best renovation you can add to your home is a wall of Clear Edge Glass doors. Being both functional and stylish, our sliding glass door system folds neatly away to allow you and your guests effortless access between indoor and outdoor spaces. This will be extremely useful for food preparation and general party antics, as nobody will need to shuffle through a cramped door to move between the living room and the deck.
Comments are closed