What is a servery window?
Traditionally 'servery window' was a hospitality term. Think stainless steel bench tops and heat lamps hanging overhead – the place where your food is transferred from the kitchen to the restaurant's service staff.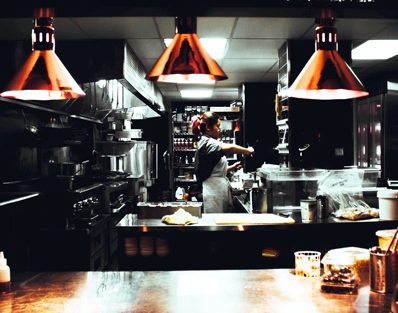 However, in recent years a new form of servery has emerged. A kitchen servery window for your home – often connecting your kitchen to an outdoor entertaining area.
Servery windows of this kind have been around for a while now. However, it's really over the past two years that they have quickly risen in popularity. In fact, according to Google, searches for the term 'servery window' have more than doubled from early 2019 to Nov 2021.

This clear trend has led Clear Edge Glass to create their very own retractable glass window system, specific designed to be used as a kitchen servery.
Types of servery windows:
GAS-STRUT
You may be familiar with an older form of servery window – the gas strut. These windows are often one piece of rectangular glass that folds up and out of the window frame and is suspended above by two gas strut arms. The downside to this design is that the gas struts will need to be re-gassed or replaced approx. every 5-10 years. You also run the risk of the window slipping if the struts have started to lose pressure.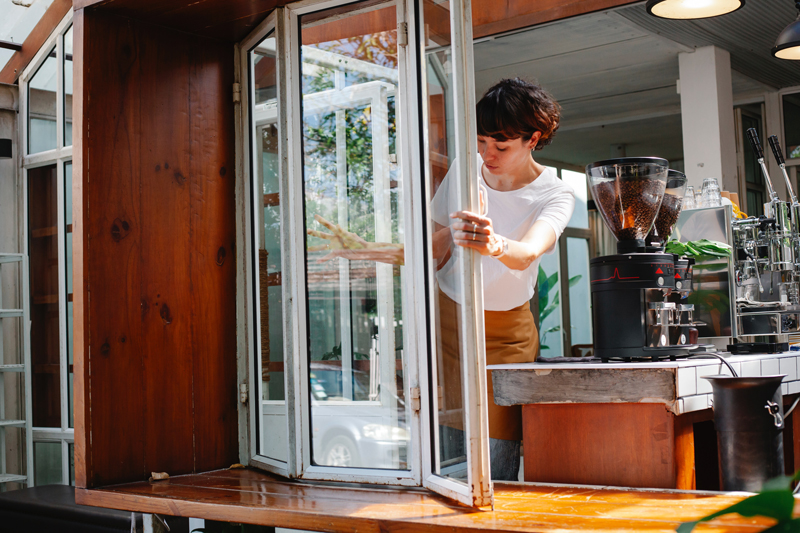 TRADITIONAL BIFOLD
Similar to bi-folding doors, there are also many bi-folding window manufacturers. Bi-folding window panels are framed with timber or aluminum, meaning they are great for creating a clear opening to your outdoor space, but their often quite thick frames can impede your view.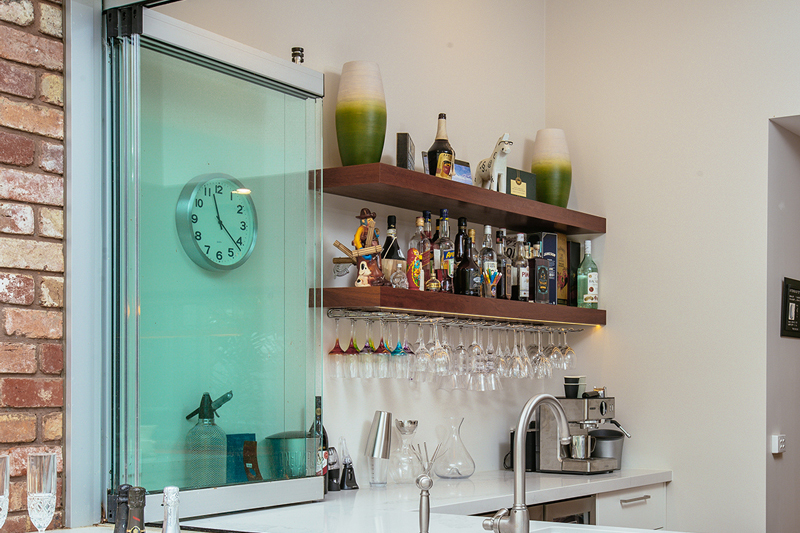 CLEAR EDGE FRAMELESS GLASS SYSTEM
Our glass panels fold in a similar way to bi-folds, however they are not technically bifolds as the panels are not hinged together or connected in any way. They are individual sliding panels that fold independently, with minimal stacking room. And when close the frameless glass meets perfectly to create a smooth, near indivisible glass-wall finish.
Looking to renovate your home?
If you're starting a new renovation or build and love entertaining, we highly recommend you consider incorporating a servery window into your kitchen design.
They are a fantastic way of bringing the outside in, energizing your kitchen space and maximising views to your garden or entertaining area. They allow you to feel part of the action even when you have to duck inside to prepare a meal or grab some drinks.
For more information on Clear Edge Glass Servery Windows visit our dedicated product page.