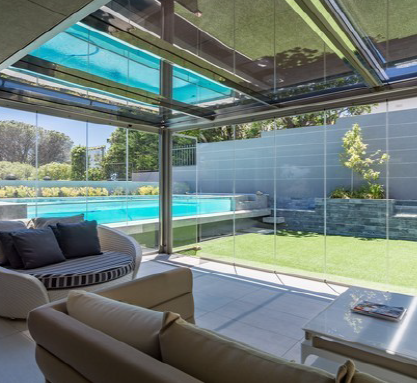 Is it just us, or is it getting cold in here?
It seems like the cooler weather was right on cue, hitting just as we turned our clocks back an hour for daylight savings. While the days might be getting dimmer and the sky damper, we've got a few tricks up our sleeves for keeping things bright and beautiful around the home during autumn and winter.
Spark the senses
Decorating your home with cosy elements will have you feeling instantly warmer during the cooler months. Treat your senses to sights, smells, tastes and touches that will leave you feeling snug on the dreariest of days.
To achieve a little Hygge in your home and envoke some much-needed warmth, adorn the indoors with woolly, woody, furry or fluffy textures. A few thick throw blankets and a couple of well-placed decorative wood elements will help set the scene. Roll a few of your favourite blankets together in a wooden basket and pop them in the lounge for your family to help themselves to on chillier nights.
Light a few mint, pine or wood-scented candles and tug on your cosiest ugg boots. You're good to go; rain, sleet or snow!
Invite the light
Shorter days encourage us to make the most of our sunlight while we have it. It might be too chilly to hang about outside soaking it up, so for this situation, we offer the solution of Clear Edge Glass Doors. Our sliding glass door system will invite plenty of light into your home for as long as the sun as in the sky. Through a seamless wall of elegant frameless glass doors, you'll have warm sunshine when you need it most – keeping the doors closed will keep your living room or sunroom warm and toasty while you continue to enjoy outdoor views well into the evening.
Should you get the odd warmer day during autumn or winter, you'll have the freedom and pleasure of being able to slide your Clear Edge Glass sliding doors all the way open to enjoy some much-needed fresh air – not to mention an unbeatable indoor/outdoor flow.
Comments are closed