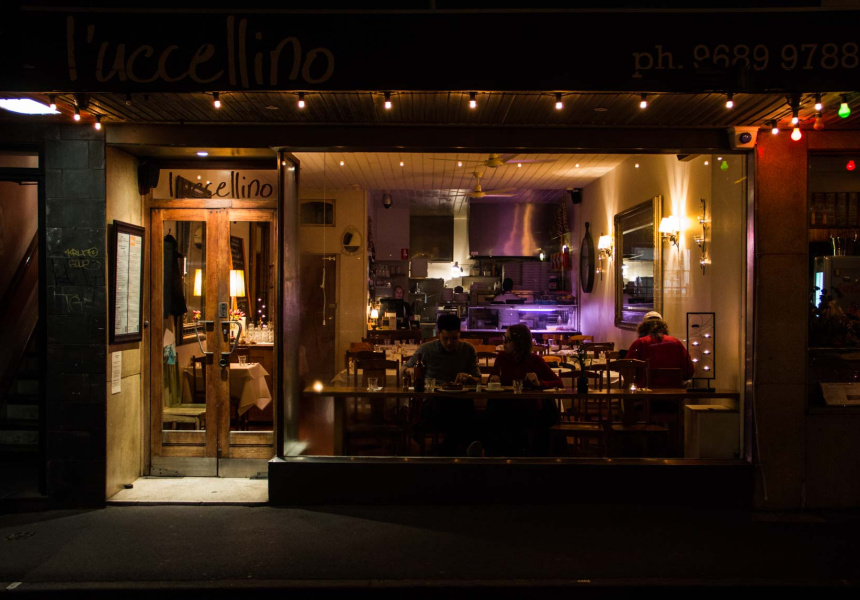 Have you had a chance to wander through the streets of Yarraville lately? While passing the bustling restaurants, cafes and cinema, you might notice one restaurant, in particular, feels a bit more open and inviting than the others. That restaurant just so happens to be Luccellino, and they just so happen to boldly feature an entire wall of Clear Edge Glass Doors at their entranceway. 
The Reviews Say it All
Head onto the Google Review page for this quaint little Italian restaurant and prepare to be impressed with just how many patrons appreciated the 'welcoming atmosphere' and overall vibe of the restaurant. While we're certain this is due in no small part to the fabulous service of the staff, we feel our wonderful sliding glass door system had a part to play in these positive comments. 
Here's why…
You can't help but feel welcomed through Clear Edge Glass doors
Our fully retractable glass door system is wide open and welcoming by nature. You simply can't help but feel drawn into a restaurant when its entranceway is a wall of transparent, frameless glass. Be it a frosty night in winter with the doors pulled closed, or a breezy night in summer with each panel slid seamlessly open, you'll feel drawn in by the sights, sounds and smells beyond that limitless portal of glass. 
The fun only continues beyond the glass doors! 
Once inside the restaurant, you won't have to enclose yourself withing four dark walls to enjoy a meal. You won't even lose your connection to the outside world! Instead, you'll be able to watch the world go by as you bite into a delicious dish, sip a special wine and sigh at the feeling of a summer breeze passing unobstructed through wide-open foldable glass doors. In the winter, you'll feel cosy sitting near the glass, as warmth is kept efficiently behind the closed doors without sacrificing a single centimetre of the view outside. Order a coffee and sip in peaceful warmth while you peoplewatch through Clear Edge Glass doors. 
In today's blog, if we've painted the exact sort of picture you'd like for your restaurant, feel free to reach out to our team. We'd be happy to offer you a quote on our fabulous glass door system. We have no doubt that your customers will appreciate the sleek, stylish addition of our glass door system to your restaurant in 2020.
Comments are closed