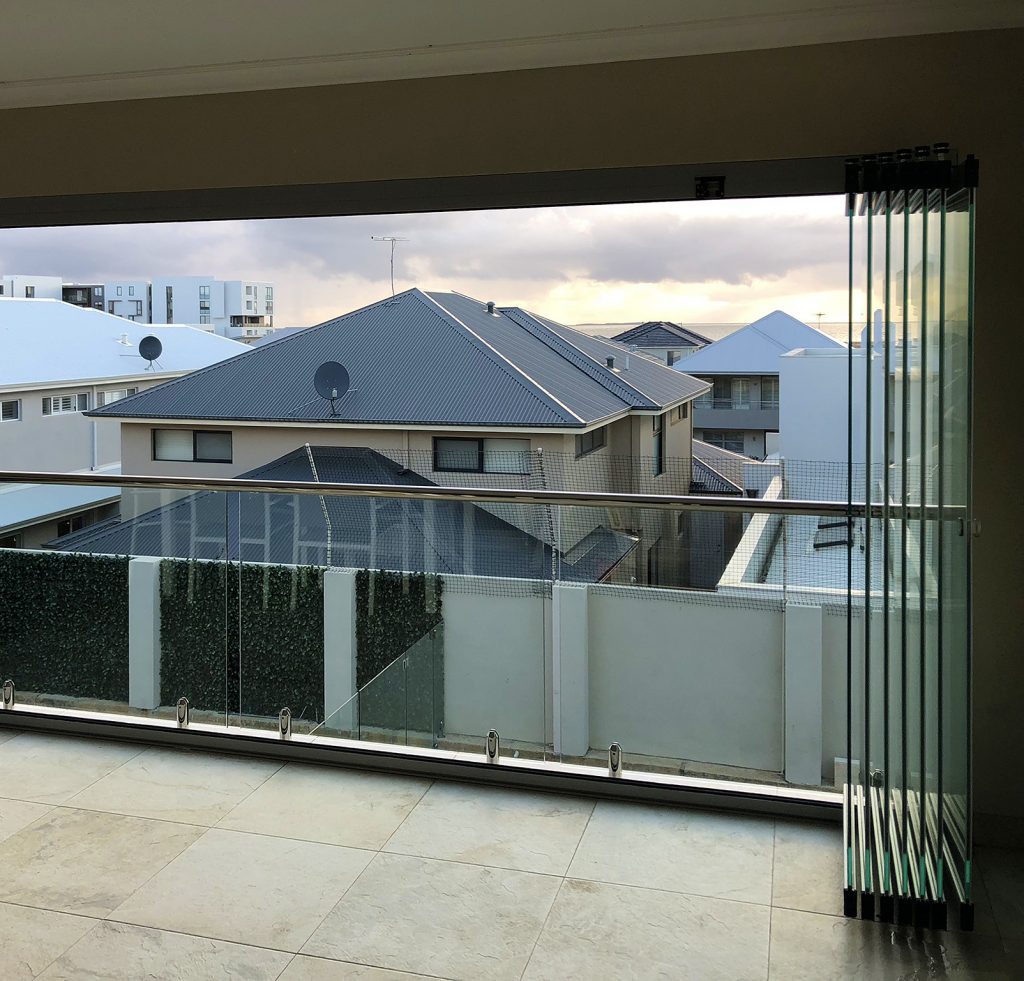 So you've just purchased a property with a killer view. Perhaps your home looks out to an endless oceanic vista or a sparkling city skyline? Maybe you'd just like to see the greenery you worked so hard to accumulate and arrange in your garden? Whatever scene you'd like to see, the best views are found through a wall of Clear Edge Glass doors.
Here's how it works…
Usually, the generic windows and doors that you install around your home come with thick frames and cumbersome latches. Opening and closing your average sliding door usually involves some serious tugging, and only ever results in your door being piled against another door. When you open a common sliding door or window, you'll be left with a section of wasted space where you cannot enter or exit your home (or enjoy your breeze), and you miss out on a portion of your view.
Even most bifold doors can take up precious view real estate with their clunky frames. Nothing ruins a gorgeous sunset quite like a row of obnoxious wooden panels sitting awkwardly between your bifold doors.
And don't get us started on those toe-catching floor tracks that you'll commonly trip over when you pass through an open sliding or bifold door.
With all this considered, let's see how the Clear Edge Glass retractable sliding glass door system can improve upon the clunky sliding door systems of old.
Clear Edge Glass and your view
Want to know what an evening with Clear Edge Glass looks like?
Picture this: you're sitting in your lounge with your evening cuppa watching the sun setting over the ocean. You can see every sun-soaked cloud from the comfort of your couch without having to open a single door or window. If you wanted to invite that sea breeze into your home, all you'd have to do is smoothly slide each of your elegant glass panels to one side and stack them neatly against your wall. Sit back and enjoy the uninterrupted view without a single panel, frame or track to obscure the seascape.
That's a Clear Edge Glass sort of evening.
Ready to make the most of your view? Get in touch with the Clear Edge Glass team to get your retractable glass door system installed in 2019.  
Comments are closed