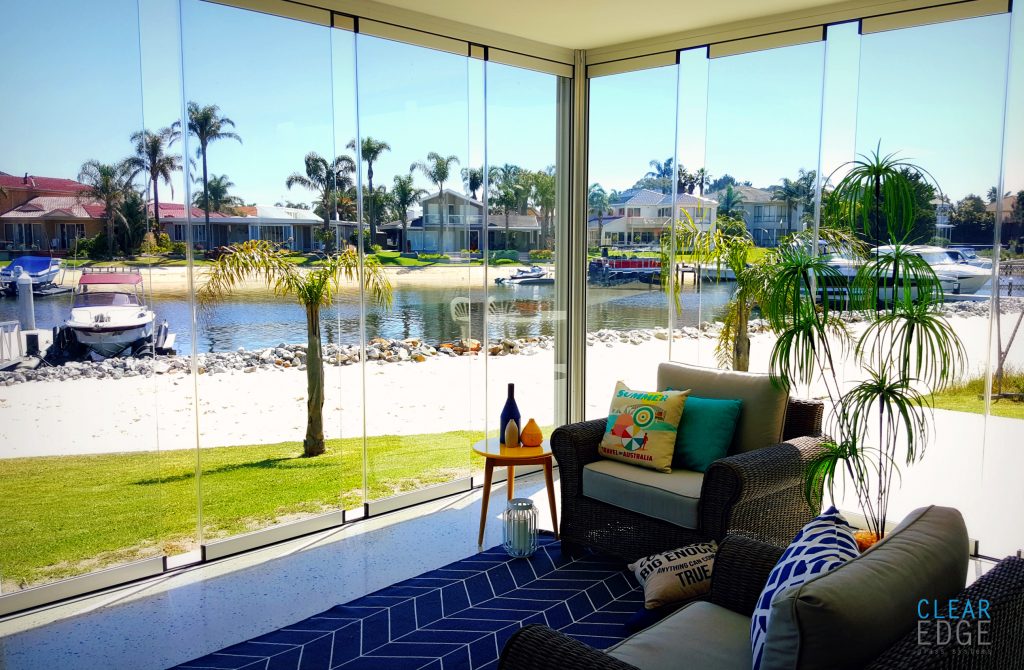 There's no better way to enjoy a long hot afternoon than from the comfort of your veranda. The only issue is, most verandas are either shadowed by clunky sliding doors or open to the elements, meaning you won't be able to enjoy your airconditioning with your views and sunshine. Clear Edge Glass doors provide a perfect solution to this common predicament. 
In today's article, we'll help you picture a perfect summer complete with our stylish and practical sliding glass door system. 
Keeping an eye on things 
Having a veranda surrounded by Clear Edge Glass retractable doors is ideal for families. You can send your kids outside for some sun and fun in the pool while being able to keep an eye on all their goings-on. Through our frameless glass door system, you won't have to worry about blind spots in your architecture.  Open or closed, you'll be able to watch the kids from the comfort of your veranda or livingroom. 
Planning a party? 
Thanks to our foldable glass doos, you won't have to hold out on your guest list with your summer parties this year. Guests will be able to shift comfortably in and out of doors and on and off your veranda with each panel of your Clear Edge Glass doors folded neatly to one side. Should the weather turn grim, simply close your doors and keep everyone safe and dry behind the glass without stealing away any of your lovely views. 
Will this door system suit my home? 
Using advanced technology and the highest quality materials the Clear Edge Glass retractable door system, master crafted right here in Australia, is unlike any bi-fold door you might have seen prior. Our uniquely designed tracks will allow the Clear Edge Frameless panels to slide individually (unhinged). The advanced sliding door rollers allow the individual panels to pivot and stack at 90° to the sliding door tracks.
It really is that simple, and it's a stylish and sophisticated system that'll suit any home!
Comments are closed