Enhance the flow in the heart of your home with our new frameless glass Servery Windows. The same unique stacking glass panels you love from our frameless glass Door System are now available for your kitchen servery, creating a seamless connection from your kitchen to your outdoor living space.
Our Servery Windows are made to order, which means you have full control over your finished product.
Customise your Servery Window with the following flexible options:
Style of glass – choose from Standard Clear, Tinted Grey or Low-E (Low-E stands for low emissivity and means the glass reduces the amount of UV light that passes through).
Frame colour – our frames feature a Dulux powder coating. Choose from any colour in their range. Popular colours include Satin Black, Pearl White, Dune, Monument, Shale Grey and Paperbark.
Lower track – based on where your Servery Window will be installed, you may like to choose between our trimmed or no-trim track options. This will depend on the material of the benchtop or surface your track will sit within.
Height and width – our glass panels are cut to your required measurements. The maximum height for a Servery Window system is 1800mm, and the width is unrestricted.
Flexible stacking – choose to stack your glass panel inside or outside, to the left or to the right, or both!
And here's the best part… our new Servery Windows are flat packed and shipped directly to you (free of charge), to be installed by a general trade. Whether they be your preferred builder, carpenter, cabinet maker or handy person. No glazier required.
Why you'll love our new Servery Window system:
Our frameless glass panels are practically invisible. Clear, clean lines for absolute minimum visual disruption.
Completely retractable requiring a very small stacking area, giving you maximum use of your bench space.
Airflow and light – immediately create a light, open area with an uninterrupted flow of fresh air.
Open your kitchen to the outdoors. Create a free-flowing zone from your kitchen to your outdoor entertainment area.
Add a fly screen – our Servery Window system has been designed to allow for installation of a fly screen or bushfire screen to be fitted on the exterior face.
Increase your property value – indoor/outdoor living spaces are hugely popular. Attract more buyers with a modern, breezy kitchen, full of summer vibes.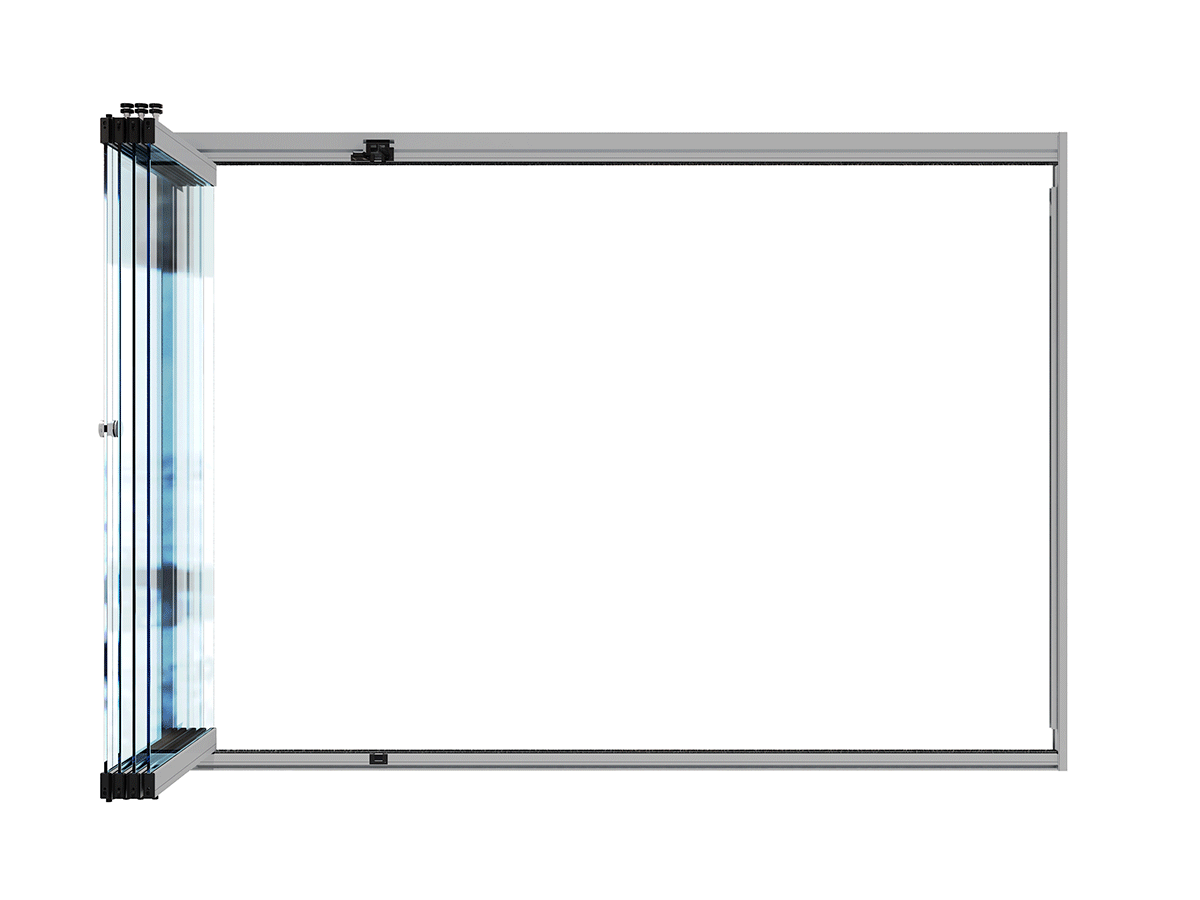 Only the best Servery Window quality:
100% Australian – all hardware, componentry and profiles are produced on our shores using only Australian raw materials.
Quality hardware – each component is made to the highest standards to ensure you get years of hassle-free use and enjoyment out of our products.
6-year warranty – Our friendly team is always here to answer your questions or concerns along the way. We want you to enjoy your Servery Window for many years to come.
Compliant to Australian Standards AS2047 and AS1288 – our systems have been tested in a facility accredited by The National Association of Testing Authorities (NATA).
We are proud members of the Australian Glass and Window Association (AGWA). AGWA is the peak industry body for the Australian glass and fenestration industry. They only endorse products that are compliant, sustainable and fit-for-purpose, so you can breathe easy with the knowledge that you're purchasing a high-quality system.
Keen to find out more? Our service team would love to answer any questions you may have about our new Servery Windows system.