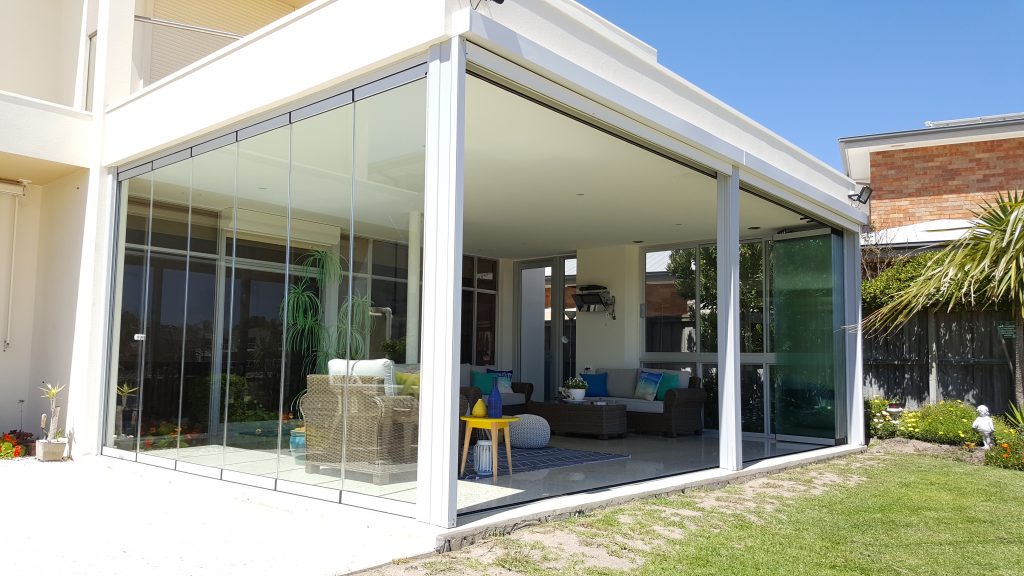 The savvy architect knows that safety and style should go hand-in-hand when it comes to designing a home. Fortunately (for both architects and homeowners alike), Clear Edge Glass retractable door systems are as functional as they are fashionable. Offering a wealth of natural light and an overall appearance of more space, Clear Edge Glass doors should be your go-to design feature for indoor/outdoor flow-focussed Australian homes.
Ready for any weather
Clear Edge Glass doors are sturdy, able to withstand strong winds (which we know can whip up Australia when we least expect them). Winds, however, are not the only element that your sliding glass door system will be required to withstand.
Our glass doors are designed to take on the toughest weather. Be it intense heat or bitter cold, relentless rain or searing sunlight, your doors are built to last. Our special glass recipe ensures this sturdiness without sacrificing style: our sliding glass door panels are all Australian made with toughened safety glass. Designed to bend and withstand great pressure, Clear Edge Glass doors are almost impossible to break.
We create our glass by heating and then rapidly cooling float glass; this Grade A safety glass is designed specifically for use in buildings, and meets our country's high standards for construction glass.
Stylish and functional, both outside and inside
While our sliding glass door system can successfully keep nasty weather out, it can just as efficiently maintain your interior temperature. A special coating of a super-thin metallic oxide ensures that solar energy can enter through the doors while the heat inside cannot escape through the glass. Natural light gets in, but heat (or cool air-conditioned air) cannot get out.
As an architect, if you have not considered Clear Edge Glass in the design of your future homes, it's not too late to become a CEG convert! Give your clients the best possible sliding glass door design with our beautiful and effective system.
Comments are closed