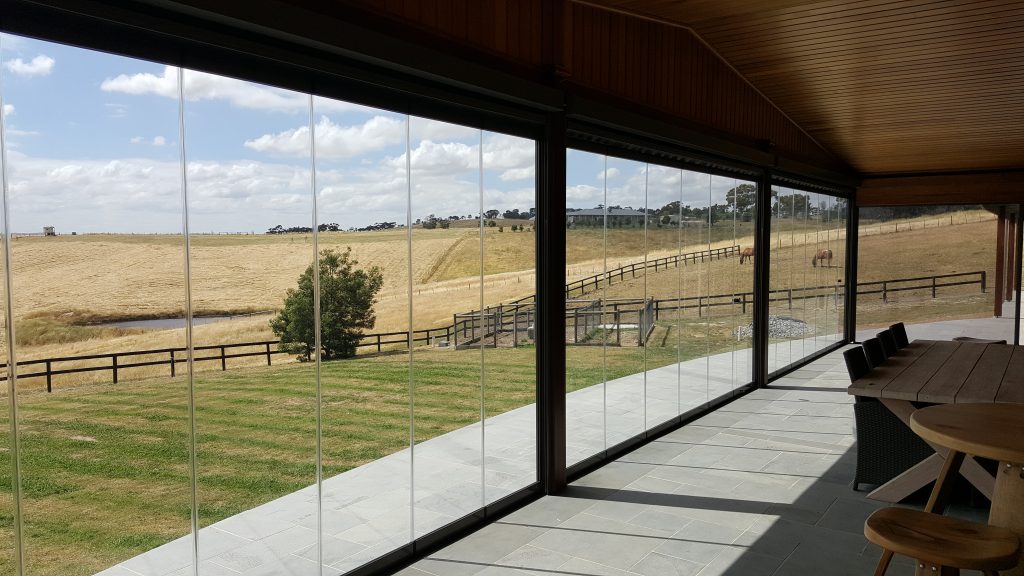 The cooler weather, in combination with escalating lockdown restrictions, is keeping us indoors in the dark, and that's not exactly ideal for your heath. Getting a few hours of warm winter sunshine is essential for your happiness and health. But how can any Australian family be expected to get their daily dose of sunshine while 'trapped' behind walls? It's simple: you gotta get serious about glass.
Open things up
Imagine if you could snap your fingers and knock out an entire wall in your lounge. How much sun would flow through into your living space? How bright would things become? Would you bask in that winter sunshine with your morning cuppa? Would you enjoy that balmy breeze when the weather is feeling mild? 
Clear Edge Glass doors are the architectural equivalent of swapping out an entire wall for an open portal to the outdoors. Our impeccable sliding glass door design doesn't just open a single frame to allow one-at-a-time access to the outdoors. Each slender panel can be slid along streamline tracks and tucked seamlessly to one side, completely opening up a wall without a single frame in site! Our tracks are so flat that you could roll a coin from your indoor floors to your deck without it falling down any cracks – no stubbed toes, no aesthetically unpleasant metal frames, just acces, a view, and more sunshine for you! 
Invite the light when you need it most
The world is grim enough right now…it's not fear to suffer the winter blues on top of things. If you're craving more sunlight while spending your days indoors, our frameless sliding glass door system will guarantee you an instant dose of light into any space. Being a sleek, and fully glass system without cumbersome door handles and metal frames, you'll get nothing but sunshine and views through each of our elegant glass panels. 
More light obviously means more warmth, so you might just find yourself saving on your heating bill when you let natural sunlight heat your home through your totally transparent Clear Edge Glass doors!
Comments are closed