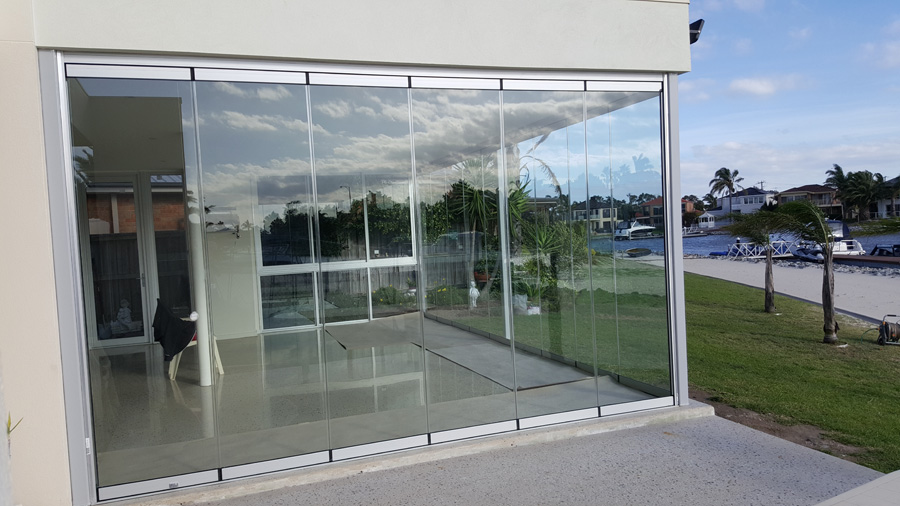 We've seen a few key recurring questions popping up on our Facebook page lately, and while we would usually direct these to the FAQ page on our site, we thought it might be a nice change of pace to answer these commonly asked questions in a nice, narrative blog format. We hope this gives you a chance to better visualise our answers as you picture a perfect home, complete with our Clear Edge Glass sliding door system.
How safe is the Clear Edge Glass system?
Can our doors stand an environmental beating? Will a badly-thrown ball break a Clear Edge door panel? Does slamming a Clear Edge Glass door spell the end of it? 
A lot of people mistake the sleek, simple and 'hardly there' appearance of our door design to mean that the system is delicate; a system as fragile as it is slim and fashionable. Fear not, dear customer, because our doors are definitely not designed to shatter on a mere windy day. 
In fact, each sliding door panel in our system is created with a toughened safety glass; an A-grade safety glass that has been lovingly manufactured to meet the AS/NZS2208 standard for use in buildings, both commercial and residential. 
How did we achieve this level of strength in our doors? Each panel is manufactured by heating and then rapidly cooling a special type of float glass. This toughened safety glass is able to bow (bend) without breaking under extreme pressure (such as intense wind or a knock from a badly-thrown ball). 
We've done the science so that you can rest assured that you are in safe hands with our glass door system – no doubt about it! 
What happens if a Clear Edge Glass door shatters?
In the super unlikely event that any of your Clear Edge Glass sliding doors breaks, the shattering won't be a dramatic fountain of shards like you see in movies. Far from it. Our glass is designed to stick together and break in a collection of little squares with easier-to-collect edges that can be seen and swept up safely. This design has been implemented in the design of car windows so that the window won't break into shards that harm humans within the vehicle.
We've got a few more FAQs to chat about next month, so stay tuned for Part 2 of our blog! 
Comments are closed